What to expect
Welcome!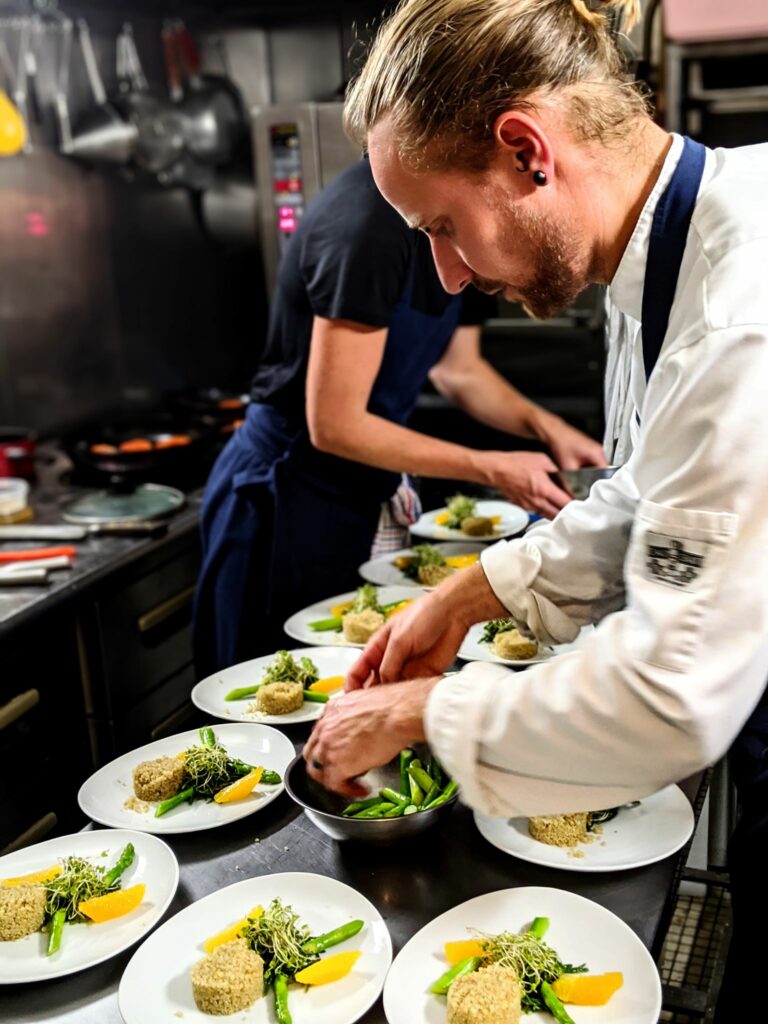 Have you ever thought about the journey your food took before it landed on your plate? Are you aware of how the food industry affects our winters ? We are! And we try to convey this to our guests as much as possible via the food we serve.  We use fresh and local produce as much as possible, and like to shake the hand of the people who produce the food we buy.
Although the flavours on your plate take you on a journey around the Mediterranean, we hold a strong connection with the Japanese mountains through produce and the accompanied drinks.
Our dinners are based on reservation-only. Please contact us for availability on the date of your choice. We organize dinners for a minimum of 10 and a maximum of 20 people per seating. If you are with a smaller group let us know and we can try to find other people interested on that date. Private functions are more than welcome.
We hope to welcome you soon to our restaurant!