Explore our food services
What we do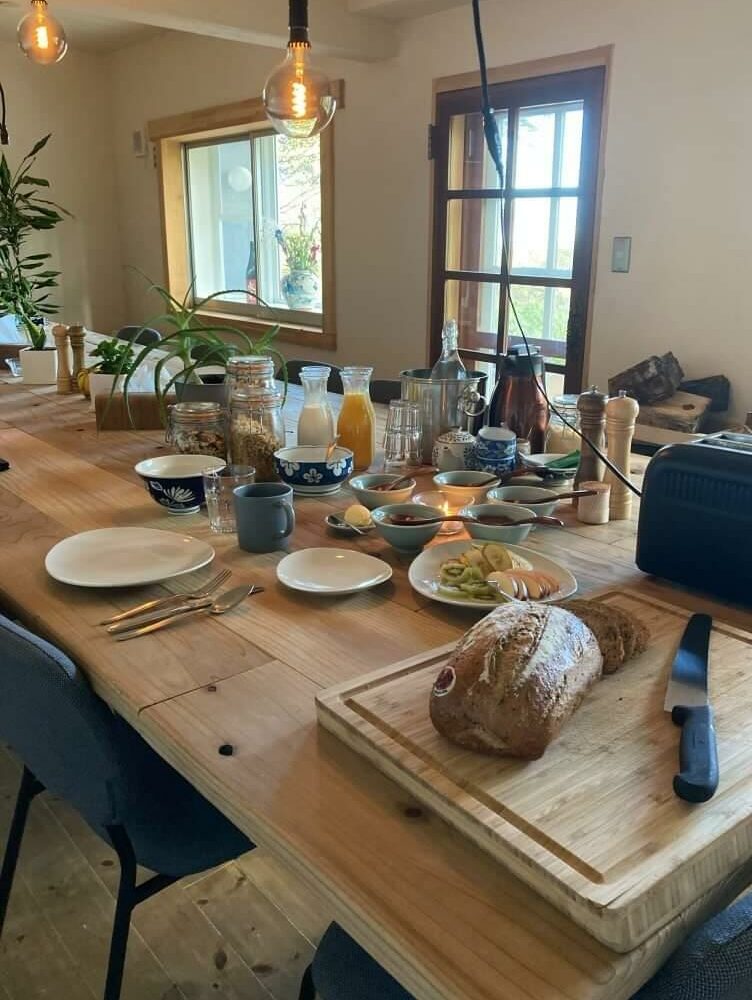 Having worked in a few of the most successful restaurants and an organic bakery in Amsterdam for many years, Dutchie is now happy to apply his skills in our own lodge.
In our restaurant, we serve Mediterranean style food, using seasonal local produce as much as possible, and making everything on your plate in house and from scratch. Our big communal table accommodates an intimate dining atmosphere.
Our sourdough bakery grew out from only baking bread for our customers at the lodge during our first season, to having a solid base of weekly orders in the region now. During the green season, you can find us on local markets and festivals with our sandwich stand!
Explore more about our food products down below.