How to get the best out of your lesson?
Private lessons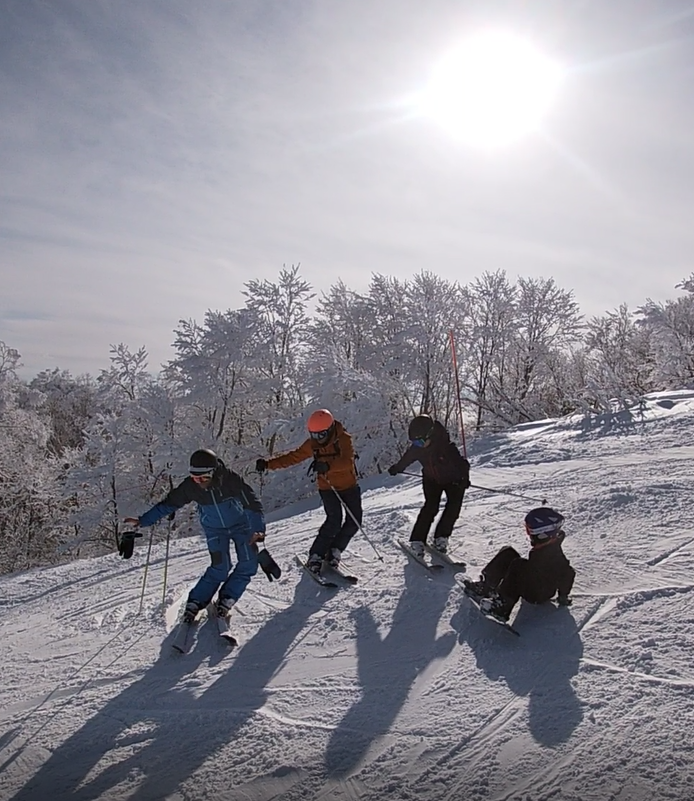 Private lessons are designed to improve your skiing or snowboarding and cater to every level, from first-timer to expert.
To ensure quality and safety we maintain group sizes of a maximum of six people for our lessons. To get the most out of your lesson, please make sure the skill level is similar within the group. If this is not the case we recommend booking a separate instructor.
The prices below apply for lessons in Madarao Kogen, all Myoko resorts, Lotte Arai, Nozawa Onsen, Shiga Kogen, and all resorts within similar proximity. Contact us for prices in resorts at a further distance, e.g. Hakuba, Yuzawa, or elsewhere in Japan.
All prices stated below are the costs for a private instructor, not per person and do not include lift tickets, gear rental and transport.
Have a look and see what fits you best. If you want to book something different we can customize the product according to your wishes.